Excellent service is our commitment.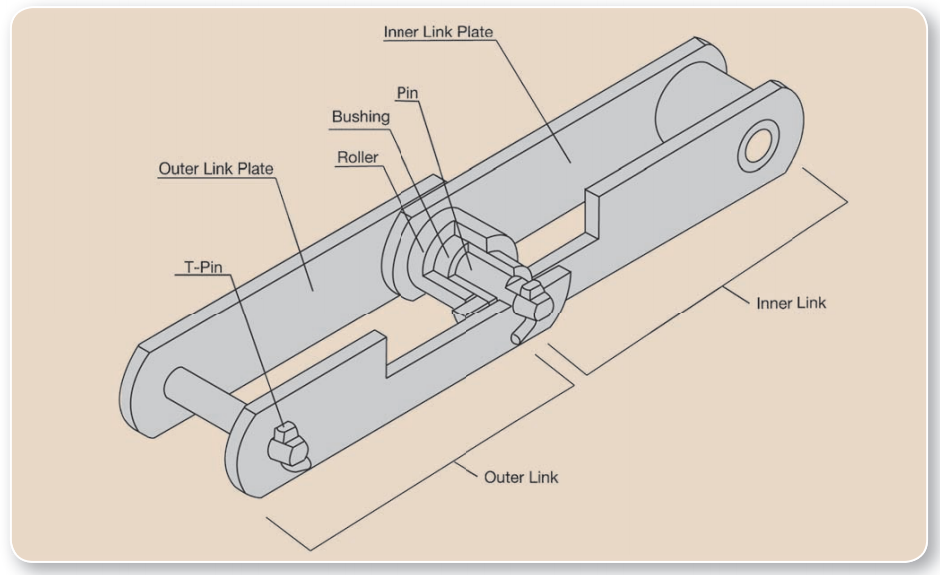 We not only support our customers for conveyor chain selection, design and maintenance training, but also help customers to analyze the cause of chain damage and supply chain parts replacement.
Mainly the conveyor damaged caused by following:
Pin breakage, wear, shear, bending, galling, etc. from corrosion fatigue, abrasion,
inadequate or ineffective lubrication, sudden overload, etc..
Pin and bushing erosion
Chain joint seizure from corrosion, galling, etc.
Chain plate fatigue at pitch holes from severe loading
Roller fatigue from corrosion, galling, etc.
Curshed rollers of bushings from high load concentration.
Chain link wear from slippage between traction wheel and chain
Chain elongation from tensile overloads
Chain, sprocket or track wear from misalignment.
Basis on our analysis, we can produce the chain parts that need to be replaced to extend the chain life for customers. Usually, we do not require minimum quantity.
Please feel free to give your inquiry in the form below.
We will reply you in 24 hours.